Director Lee Chang-Dong is one of the most reputed Korean Filmmakers of his generation. His last film, Poetry, was released eight years ago. He has made his comeback by adapting a short novel written by Haruki Murakami titled 'Barn Burning'. In this Palme d'Or competent, Burning (2018), he offers us insightful and credible characters by detailing their psychology and their state of mind so that we could experience the effects of casualty in a chilling way. The characters with disturbing behaviors take a frightening dimension installing a climate of tension that reaches its peak, every now and then.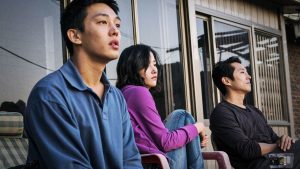 Lee's choice of framing has always been primordial. However, the subtlety of the sequences and the audacity of its image quickly evacuate any element of comparison, proving to be an unprecedented spectacle. The film is devilishly innovative which literally leaps to the fore in deploying the charm of its own atmosphere and presenting a very complex fabric of reflections, myths and metaphors. We are immediately pushed into the world of illusion without a moment to relax. The gripping tale spreads its wings magnanimously and clutches our heads to stick to the highly stimulating work.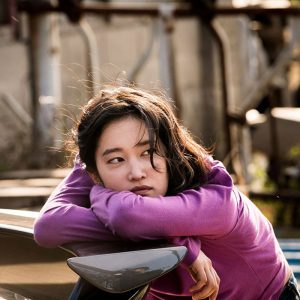 There is not much violence in the film yet it is destructive. We can sense the monotonous depressive tone formulated purposefully to captivate us. We are spellbound. One could also observe the portrayal of the male protagonists with class differences and how it manipulates their substantial decisions and lingering grudges. Though the climax is open to interpretation, the most satisfying conclusion could be drawn by careful tailing of the hidden clues. Trust the obvious!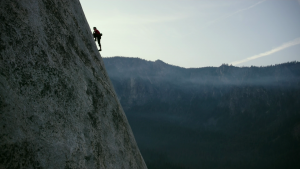 Free Solo (2018) is an American documentary film transposing the story of a professional rock climber, Alex Honnold, who attempts to conquer the first free solo climb of El Capitan at Yosemite National Park. This vertical rock is 900 meters high and the experience traversed by the mountaineer will be, undoubtedly, remembered for a very long time. The story is breathtaking and shows us what a man is willing to do to evoke his passion for adventure. A big slap of courage which turns into a real nightmare. A very vague notion for anyone who has never been daring enough to subject themselves in an extreme situation that brings out the best of one's survival instinct.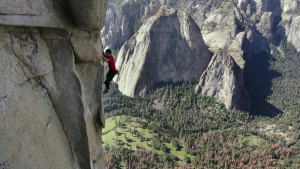 The entire film flows towards the peak of tension, reintroduces the suspense and we are enthralled until the end. The narrative technique implemented is equally intense. In a consummate art of against-foot, the directors Elizabeth Chai Vasarhelyi and Jimmy Chin make the images represent precisely the exact opposite of the experience of the central character, it is to not lose the least image and give none especially – to do everything, to know everything and to see everything. We find ourselves in the presence of the gaze and the consciousness of the image, being blissful as well as withered simultaneously.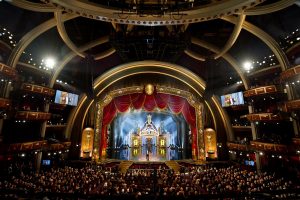 Oscars 2019 is supposed to be aired on 24th February, Sunday and has decided to telecast the presentation of all the Academy awards including Cinematography, Film Editing, Live Action Short, Make-up and Hair-styling, without any kind of edits. The organizers of the event have reversed their previous decision to handout these four awards during commercial breaks, after receiving a huge backlash from the filmmakers and peers. Here is my choice of films that must win in the respective categories. This is certainly not a prediction of who might win the awards, but my personal choice of well deserving nominees.
Best Picture – The Favourite
Best Director – Yorgos Lanthimos
Best Original Screenplay – First Reformed (Paul Schrader)
Best Adapted Screenplay – If Beale Street Could Talk (Barry Jenkins)
Best Foreign Language Film – Cold War (Poland)
Best Actor – Bradley Cooper (A Star is Born)
Best Actress – Glenn Close (The Wife)
Best Actor in a Supporting Role – Mahershala Ali (Green Book)
Best Actress in a Supporting Role – Emma Stone (The Favourite)
Best Cinematography – Roma (Alfonso Cuaron)
Best Documentary Feature – Free Solo
Best Original Song – Shallow, A Star is Born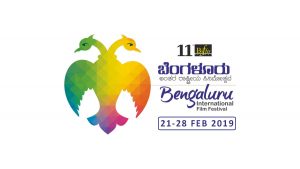 Bengaluru International Film Festival (BIFFES) will be held during Feb 21- 28, 2019. The most exciting and convenient thing is that the entire festival is conducted at one place, Orion Mall, which has 11 screenings and that saves a lot of trouble. I'm looking forward to watch some good films that were not screened in Goa film festival and will write about them in the March issue. Adiós!
https://www.biffes.in/index.php#films