IFFI Goa 2018 commences on 20th November and Israel will be the country of Focus for this year. I went through the titles listed in 'Country Focus' section and neither the titles nor the name of the directors rang a bell. One good thing about Goa film festival is, most probably, the films that are chosen to be screened will be a replica of Cannes and cinephiles who day-dream to witness the paramount of international film festival circuit could possibly visit Goa embracing a temporary satisfaction. 'Festival Kaleidoscope' section holds few renowned names like Jia Zhangke, Pawel Pawlikowski ('Ida' fame), Lars Von Trier and Nuri Bilge Ceylan. The films of these directors are expected to be screened in Kala Academy, one of the four screening venues, and I wouldn't dare to miss them.
(https://iffigoa.org/film-sections/)
If I'm lucky enough to watch every movie in this section, I will write a detailed review for all of them in the upcoming issue. For now, based on credible sources/reviews, it will be wiser to add these films to the bucket list.
Cold War – Pawel Pawlikowski
House that Jack Built – Lars Von Trier
Shoplifters – Hirokazu Koreeda
The Wild Pear Tree – Nuri Bilge Ceylan
Grass – Sang-Soo Hong
Ingmar Bergman's movies are picked up to be screened in 'Retrospective of Masters' section. Though I have already watched those films, it is tempting to re-visit 'Summer with Monika' and the only reason would be mighty and alluring Harriet Andersson. Chezhiyan's 'To-let' competes for the 'Centenary Award for the Best Debut Feature Film of a Director' and Ram's 'Peranbu' is selected under 'Indian Panorama' by the Jury of thirteen members. I sincerely hope that at least this particular movie of Ram turns out to be worth watching.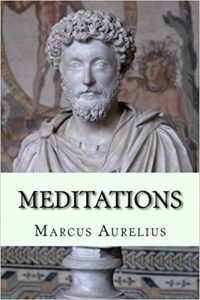 'The Meditations of Marcus Aurelius' explores the concept of duty, the emperor's correspondence with the situation of uncertainty, man's urge to return to the present of the epoch and possible relations between thought and spiritual revelations. It is fascinating to observe that the ultimate reflections / emphasization of Stoicism could be placed alongside Kaniyan Poongundran's "…theethum nandrum pirar thara vaara…" and Bhagvad Gita's "Do your duty, expect not the results". Who influenced who is a redundant mystery. As the set of discourses propose on many remarkable aspects, the inventive spirit would have the opportunity to awaken. Aurelius confronts the slave and reminds him that "All our bodies pass through the universal substance as through a swirling steam. Everything begins with it. Everything dies with it." Stoicism believes that if what people do is right, there is no cause for complaint. And if wrong, that is clearly out of ignorance and it is certainly not their wish. It puts its faith in the 'good-nature' of men and perceives that the harm is to persist in one's own self-deception and ignorance. 'Any movement towards acts of injustice or self-indulgence, to anger, pain or fear is nothing less than apostasy from nature. Further, whenever the directing mind feels resentment at any happening, that too is desertion of its proper post.' (Page 47, Penguin Classics, 2006 Edition) The emperor declares, "I do my own duty; the other things do not distract me. I shall not lose the track or be ignorant of the true way. The results do not interest me". This book will be a good start if anyone is interested in Stoicism.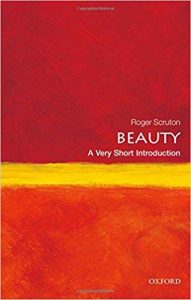 'Beauty lies in the eyes of the beholder' is a famous saying. This little book by Roger Scruton sheds light upon various topics of beauty such as everyday beauty, human beauty, artistic beauty, etc. It picked my interest and curiosity whenever R.S is dealing with subjects like art and entertainment. The credulous nature of human beings, especially when it comes to subjectivity vs objectivity, is addressed in a unique fashion. Scruton recalls the radical distinction between 'true art' and 'pseudo-art' as pointed out by Italian philosopher Benedetto Croce and his disciple R.G. Collingwood. According to them, true work of art sticks to the meaning and content of the work whereas pesudo-art is designed to entertain, arouse or amuse. Scruton dismisses their argument with fine examples, quoting some of the well known European art house dramas and paintings such as Van Gogh's 'the yellow chair'. He is construing and audacious enough to call their perception as impudent and exaggerated. In the chapter "Taste and Order", the author's notion is well constructed. According to him, when one expresses one's taste, and one assumes the subjectivity of one's feelings, not only are we no longer in the notion of "wrong or reason", but it also leaves room for anyone who wishes to express an opinion different from our own. To express and share our feelings is to confront reality, it allows us to situate ourselves in relation to others and to become aware of our personal sensitivity to tastes. Once this awareness is made, after a certain training to gain experience and strong references, we can begin to attempt the objective analysis. This self-awareness is rarely evaluated or debated, it is a little taboo subject, that is avoided as much as possible, clearly a truth, a concept that disturbs our little world that has become agree to assume that we know better than others. What an irony!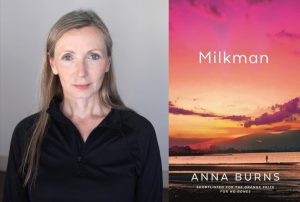 Milkman won the 2018 Man Booker Prize and Anna Burns is the first Northern Irish writer to win the prize. Kwame Anthony Appiah commented that "The language of Anna Burns' Milkman is simply marvelous; beginning with the distinctive and consistently realized voice of the funny, resilient, astute, plain-spoken, first-person protagonist. From the opening page her words pull us into the daily violence of her world — threats of murder, people killed by state hit squads — while responding to the everyday realities of her life as a young woman, negotiating a way between the demands of family, friends and lovers in an unsettled time. The novel delineates brilliantly the power of gossip and social pressure in a tight-knit community, and shows how both rumor and political loyalties can be put in the service of a relentless campaign of individual sexual harassment. Burns draws on the experience of Northern Ireland during the Troubles to portray a world that allows individuals to abuse the power granted by a community to those who resist the state on their behalf. Yet this is never a novel about just one place or time. The local is in service to an exploration of the universal experience of societies in crisis."
https://themanbookerprize.com/books/milkman-by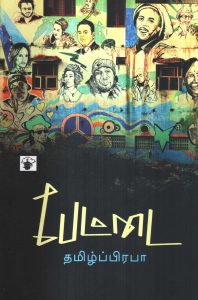 Tamil Prabha seems to be promising. It is evident that he has developed a candid perception of life over the years and could portray them without any difficulty. The 'Madras-slang' is very authentic and positions itself to be the 'only' novel to display such linguistic nuance. One must be patient while reading the first hundred pages of the novel. The banality of the plot is annoying and vapid. It just hovers over customary mundane things trying hard to achieve 'literary' status quo which is entirely unnecessary. Later, when Tamil Prabha steps in to the familiar grounds, he races remarkably until the finishing line. One of the genuine attempts of Tamil novel history in recent times.