16th Chennai International Film Festival has commenced on 13th December, 2018. The film schedule looks fleeky and is opinionated to be the best list thus far. 70% of the films screened in IFFK and to be screened in CIFF are deliberately borrowed from the choices opted by IFFI Goan committee. I was blessed enough to watch around 40 films during the Goa film festival, and as it always happens, there were a few surprises and many let downs. Amidst a few mishaps, the event was well-organized backed up by perfect ambiance, never-ending entertainment, food courts feeding the gluttons and most importantly, fervent spectators. From what I had watched in Goa film festival, here are my suggestions for 'what to watch' in CIFF :
Pity – Babis Makridis
Woman at War – Benedikt Erlingsson
Cold War – Pawel Pawlikowski
3 Faces – Jafar Panahi
The Wild Pear Tree – Nuri Bilge Ceylan
The Heiresses – Marcelo Martinessi
3 Days in Quiberon – Emily Atef
Goa is comprised of 55 beaches and two bookstores – Crossword and Broadway book center. The former is a typical bookstore that one could find in any metropolitan city. Children's books, Chetan Bhagat, Classics, Gabriel Garcia Marquez, Ramachandra Guha, etc. But, Broadway book center is like a toddy palm Feni, an authentic Goan made treasure. Any topic on Goa, on any subject, could be found here at a lower price. Broadway has also published some of the rarest gems of Goan literature, which are either unavailable in online market or sold at hugely inflated prices. For instance, Skin by Margaret Mascarenas is sold at Rs.165 in Broadway and in Amazon it is available for Rs. 923. Almost five times higher! In Flipkart, the book is out of stock. I just ignored the idea of buying one or two books, and ended up buying five.
Love & Samsara – Eusebio Rodriguez
The Cry of the Kingfisher – Belinda Viegas
Skin – Margaret Mascarenas
The Sting of Peppercorns –

António Gomes

The Sixth Night – Siviano C. Barbosa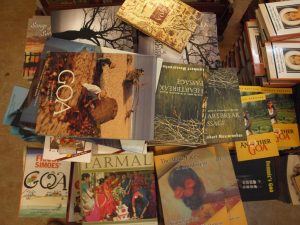 António Gomes, a native of Goa, reinforces the image of traditional Goa in his work, subdued with fragments of poetic texts. While talking about tradition, it is obvious that the story is going to be a conflict between old and new generations. Dona Isabella, the mother laments the loss of her culture and her son, Paulo returns from Coimbra, Portugal. Well, we could imagine what happens next. But, that is not all. In his most famous work, The Sting of Peppercorns, Gomes patiently elaborates the tone of sensibility and the dynamic interweaving of a lived reality with aesthetic dreams. The writer likes to linger on the darkest nightmares of the characters and excavate the underlying moral dilemma. The revelation is on the way!
The cultural, ethical and civil functions of Goa are highlighted, together with the Eco politics and the general re-thinking of historical context. The infinite contemporaneity, existence as co-existence and the individual acquisition provide cadence throughout the entire book. Revealed via notes of a diary, the experience and memory of Isabella provoke an intense sense of foreboding. Continuous tension is developed through parables. In the light of all these elements put together, the book effectively finds the balance between decadent temptation and artistic wisdom.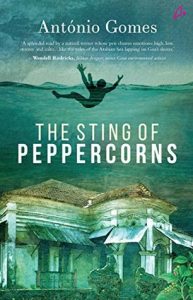 The title 'Resurrection' is associated with Leo Tolstoy. But there is another ruminative work by the same name. John Gardner's 'The Resurrection'. Gardner associates nature and elements with the emotional state of the patient, dying from leukemia. The protagonist's choices of realization give him a purpose and a faith in his existence. The philosophical connotations reflect his look on life, making it impossible to complain about our little sores from now on. The emotions handled are varying and, contrary to the ordeal prevailing throughout this little piece of work, sometimes there emerges a great sensuality. This is John Gardner's first novel and well begun is half done.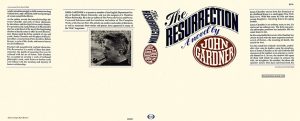 Amitav Ghosh has been honored with 54th Jnanpith Award. His Ibis trilogy is certainly a well deserving series. While congratulating Ghosh, I couldn't resist thinking about the literary legends in Tamil, who have created wonders far beyond Amitav's reach, yet remain concealed. It's high time we make some genuine attempts to bring those hidden gems into the limelight.